Speak with a digital marketing strategist
Fill out the form or pick up the phone. We'd love to hear from you.
GET MY FREE REPORT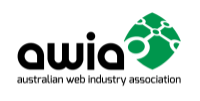 Brisbane Address:
Level 36, Riparian Plaza 71,
Eagle Street ,
Brisbane QLD 4000
Sydney Adress:
Level 57 MLC Centre,
Martin Place,
SYDNEY 2000
Melbourne Adress:
Level 40/140,
William Street,
Melbourne VIC 3000
Looking for an Online Marketing Agency who does what it takes, every time? Well, we're the agency you don't want working for your competition – so simply fill in the form below and we'll be in touch with you shortly.
Level 57 MLC Centre, Martin Place,
Sydney, Australia
1300 104 799
We're a leading digital agency with experience in consulting Australia's fastest growing companies and top brands!